Chris Iseral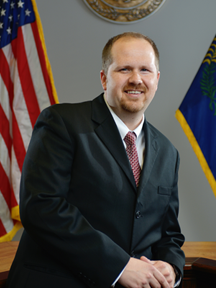 Chris Iseral is the Chief Information Officer for Madison County government. After more than 15 years in local government technology roles, Chris has taken Madison County to a new level in the past eight years. Always on the leading edge, Chris transitioned the more than 200 workspaces to a virtual desktop platform in 2012, saving the county money and laying the groundwork for an advanced, secure, and agile network that demonstrated itself during the COVID Pandemic.
It was this pre-COVID decision that led to a presentation in front of an international audience entitled "A Government Work from Home Success Story" as part of the 2021 Global Chief Data Officers Summit where Madison County's success was presented in its ability to take all County's operations remote in less than 48 hours at the beginning of COVID and not miss a single day's work.
However, Chris' leadership in the technology sphere goes far beyond network design. Chris has been an integral part of the Central Kentucky Regional Broadband Initiative, led the Madison County initiative to bring broadband to every Madison Countian, developed collaborative partnerships with other counties and government leaders to establish the Kentucky Counties Government Cloud providing the same advanced, secure, and agile platform for counties. Chris is a proven thought leader for counties in Kentucky and across the country.