Senate President Robert Stivers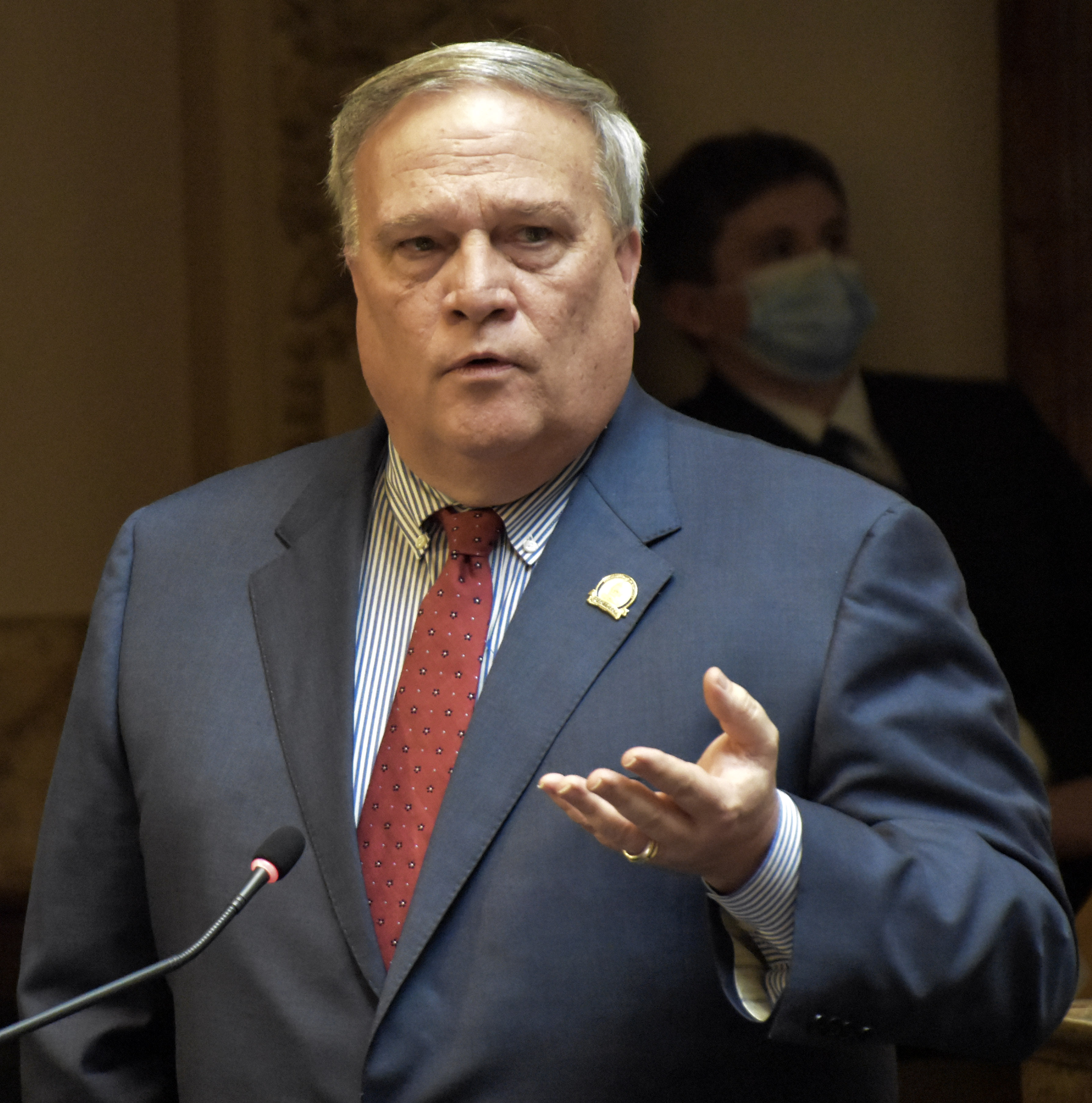 Senate President Robert Stivers was elected to the Senate in 1997. Senate President Robert Stivers represents the 25th District, which encompasses Clay, Jackson, Knox, Lee, Owsley, Whitley, and McCreary counties.
President Stivers was elected by his colleagues to serve as Senate Majority Floor Leader in 2008, a position he held until being elected as Senate President in 2012.  As the Senate President, Senator Stivers represents the entire body of the Kentucky State Senate in any official state business.
President Stivers serves as chairman of the Senate Committee on Committees and Rules Committee and the co-chairman of the Legislative Research Commission. Additionally, President Stivers is a member of the Senate Judiciary Committee and the Senate Education Committee and was most recently appointed as co-chair to the Bourbon Barrel Taxation Task Force during the 2022 Interim.
In 2015, President Stivers was honored by Governing Magazine as a Public Official of the Year for his work in the General Assembly. In 2016, he was named the Chair of the Southern Legislative Conference and in 2018 served as the Chair of the Council of State Governments, a national organization. The President currently serves as Chair of the Senate President's Forum. President Stivers held the position as Majority Floor Leader from 2008-2012 and has served as Senate President since 2013.
President Stivers was the Assistant Commonwealth's Attorney from 1989 to 1993.  He has served as a member of the Kentucky Appalachian Council, the Kentucky Appalachian Commission, the Early Childhood Development Council, the Governor's Council on Domestic Violence & Sexual Assault, the OxyContin Task Force, the Evidence Committee (University of Louisville Law School), the Corrections & Public Safety Task Force of the Council of State Government, the Fiscal Affairs and Government Operations Committee of Southern Legislative Conference, the Southern States Energy Board.
President Stivers was born on December 24, 1961.  He graduated from the University of Kentucky with a degree in industrial management and a minor in economics and earned his law degree from the University of Louisville.  Married to Regina Crawford Stivers, he is a practicing attorney in Manchester and has four children: Joshua, Caroline, Margaret, and Robert.