Reagan Taylor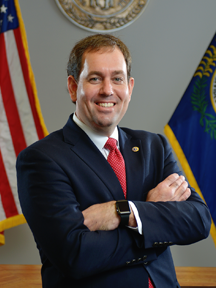 Judge Executive Reagan Taylor has served as Judge Executive of Madison County since 2015.  As Judge Executive of one of the fastest growing counties in the Commonwealth, Madison County is a booming County of over 100,000 residents, including 17,000 students from Eastern Kentucky University and Berea College. 
During his time as Judge Executive, Reagan has been instrumental in shepherding various projects to completion including road and bridge projects like the Exit 95 corridor exchange, modernizing the interaction between County government and citizens through technology, and attracting and recruiting top companies to Madison County.
Voted on by his peers in county government, this year, Reagan will serve as President of the Kentucky Association of Counites.  In addition, believing community service is critical to a healthy community, Reagan serves on a variety of local and state boards including Kentucky River Foothills, St. Joseph Hospital, Madison County Health Department, and Madison County Cooperative Extension. 
A lifelong Madison Countian, Judge Taylor started his career as an entrepreneur starting his own construction and real estate company prior to shifting to a career in public service.  Reagan resides in Madison County with his wife, Kelly and their two daughters, Katherine and Natalie. Having felt called to serve in public office, Judge Taylor doesn't know what the future holds but is committed to doing everything he can to "build a better Madison County."