Kelly Craft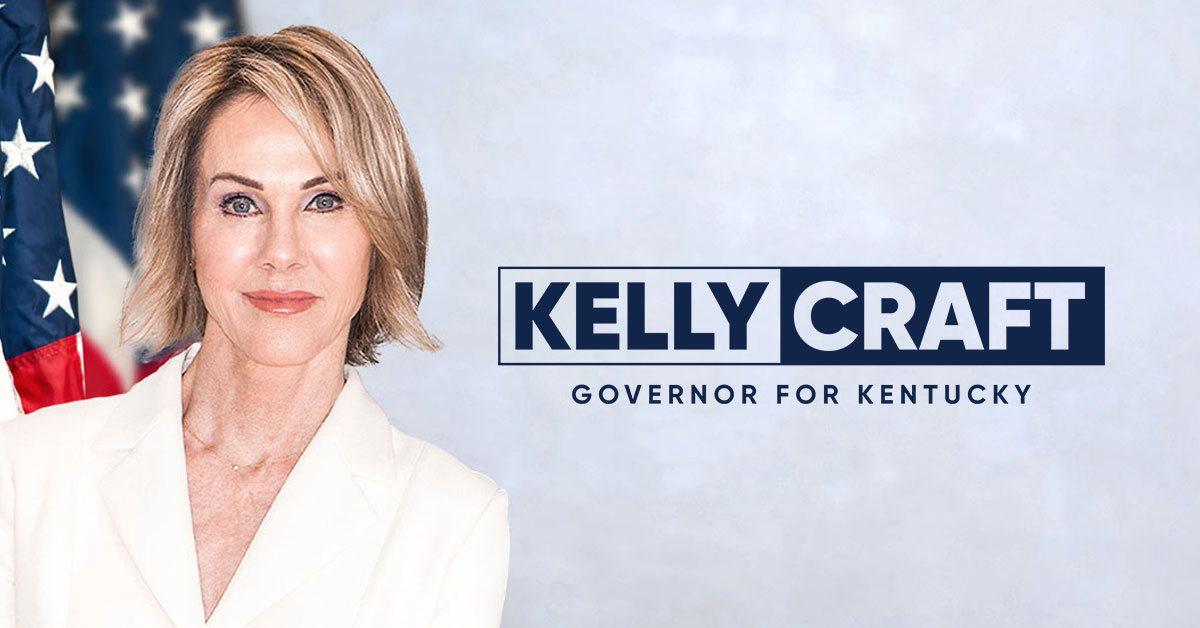 Kelly Craft is a wife, mother, grandmother, public servant and small business owner.
Born in Lexington and raised on the family farm in Glasgow, Kelly learned the importance of hard work and service to others. Kelly's dedication to building a better community was ignited by her father's example, the local veterinarian, and mother also a teacher, both of whom inspired her to a life of public service and to fight for Kentucky values.
She has demonstrated her commitment to community and the Commonwealth by her service innumerous leadership positions with the Salvation Army of Lexington, the Center for Rural Development and the University of Kentucky Board of Trustees.
Kelly and her husband Joe, a Hazard native, have dedicated their philanthropic efforts to supporting education. From co-founding the Craft Academy at Morehead State University, supporting Alice Lloyd College, University of Pikeville, University of Louisville, and the University of KY.
Immediately after the 2016 election, President Donald J. Trump appointed her to serve as the US Ambassador to Canada. There she secured bilateral cooperation that yielded unparalleled results, including the ratification and entry into the U.S. Mexico Canada Free Trade Agreement. This historic trade deal has brought millions of dollars back to Kentucky from overseas and has substantially benefited American workers, farmers and businesses.
Then in 2019 President Trump appointed Kelly to serve as the 30th U.S. Ambassador to the United Nations. There she fought against human rights abuses and human trafficking, condemned terrorism, and called out anti-Israel bias.
Kelly is a graduate of the University of Kentucky and holds an Honorary Doctorate from Morehead State University. She and her husband, Joe share six children and twelve grandchildren.