Jeff Taylor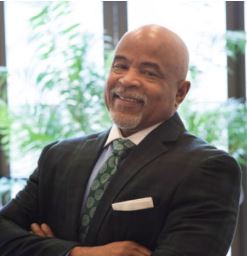 Jeff Taylor has over 35 years' experience in economic development. After 31 years of service, he retired from the Tennessee Valley Authority as a Senior Project Manager. He also held positions in public relations, marketing, and community development. He is a graduate of the Basic Economic Development Course at the University of Georgia and attended the Economic Development Institute at the University of Oklahoma. In 2004, he earned certification as an Economic Development Finance Professional. He is a graduate of Western Kentucky University and has a masters from the University of North Alabama.

Jeff is a native Kentuckian from Central City in Muhlenberg County. He is a graduate of Leadership Hopkinsville and Leadership Kentucky. He served on the State Labor Relations Board, and in 2016, Jeff made history by being the first black candidate from Western Kentucky to be elected to the Kentucky General Assembly as the State Representative for House District 6, which covers Christian and Trigg counties.

Jeff was formerly a consultant with the Next Move Group and prior to joining the Cabinet he served as the President/CEO of Conecuh County Economic Development in Alabama. Gov. Andy Beshear appointed Jeff as Kentucky's Commissioner of Business Development in January 2020.
Jeff and his wife, Deirdra, reside in Hopkinsville and have two grown children. He restores vintage cars, homes and antiques.