David Meade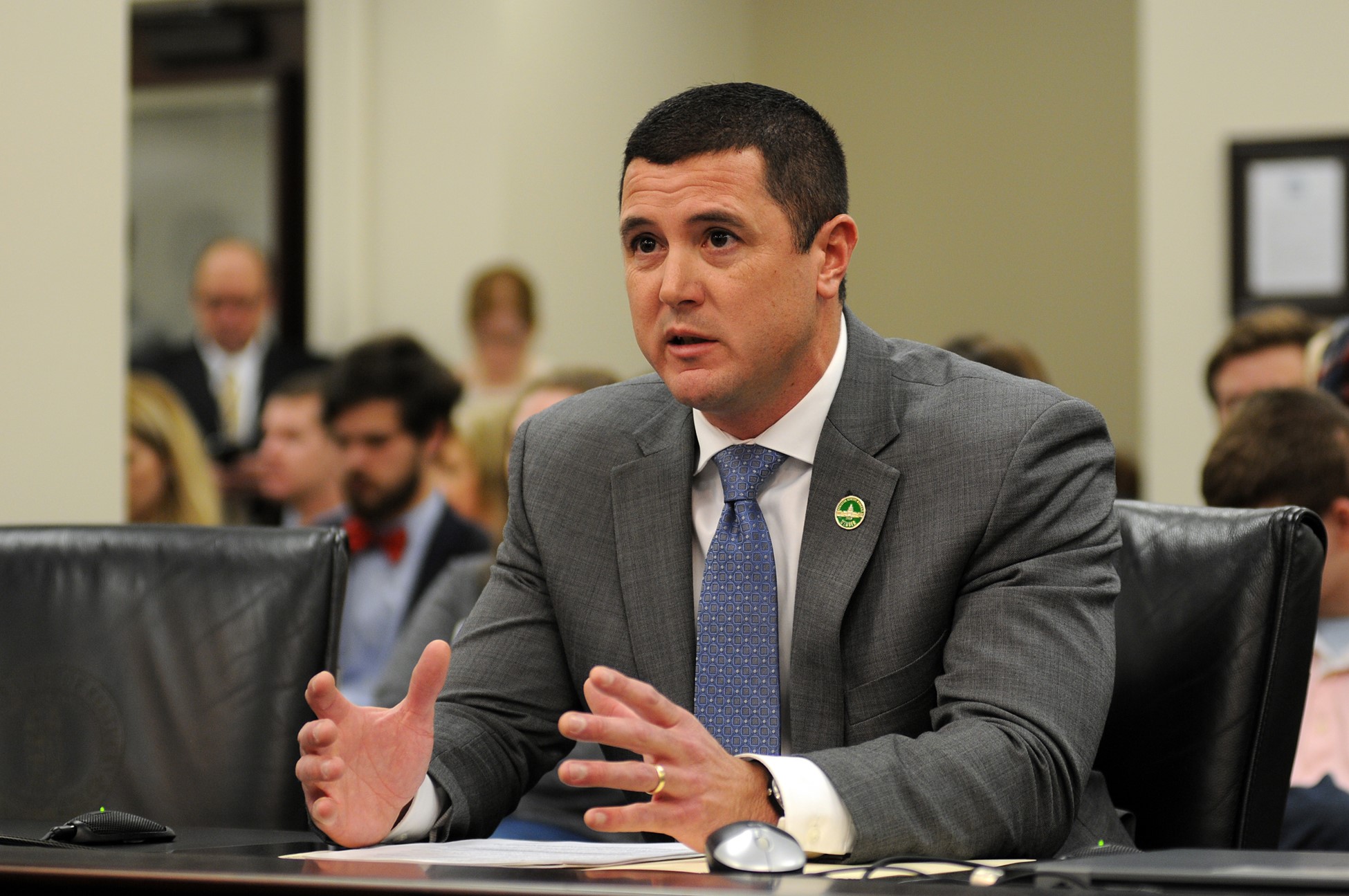 Speaker Pro Tempore David Meade of Stanford, KY has served in the House of Representatives since 2013. He was elected and sworn in on January 8, 2019 to serve as Speaker Pro Tempore of the House of Representatives, a constitutional office within the Kentucky General Assembly.
Meade represents the 80th House District, which is comprised of Lincoln and part of Pulaski Counties in southcentral Kentucky. In addition to his leadership duties, he is a member of the Committee on Committees and the Rules Committee, and serves as co-chairman of the Child Welfare and Oversight Advisory Committee. He is also a member of the Legislative Research Commission.
In addition to his service as a lawmaker, Meade helps run his family business, Meade Machinery and Industrial Services, and is an independent real estate broker and auctioneer. He is a member of the National Association of Realtors, Kentucky Association of Realtors, Kentucky Auctioneers Association, Lexington Bluegrass Association of Realtors, and the Central Kentucky Association of Realtors.
He also serves as the worship leader at Westside Community United Methodist Church and on the Board of Directors for Catalyst Resources International (CRI), an organization that seeks to partner with Guatemalan pastors and other Christian organizations to meet the physical and spiritual needs of the Guatemalan people. Through this organization, Meade was a founding member of Mimi's House, a housing facility and ministry center in Guatemala.
Meade is coming off of a two-year period of serving as the first Republican House Majority Caucus Chairman in the history of Kentucky. During that period, he served as co-chair of the House Working Group on Adoption, which laid the groundwork for the comprehensive adoption and foster care reforms that passed and were signed into law during the 2018 session. He was the primary sponsor of House Bill 1, which seeks to place children into loving homes in a timely manner and make Kentucky the nation's leader in adoption and foster care reform. Meade described the passage of HB 1 as the proudest moment of his legislative career.
Meade is a graduate of the University of Kentucky. He and his wife, Rebecca, reside in Stanford and are the proud parents of two children, Caleb and Cara.