David Livingston
KACo 2020 2nd Vice President Candidate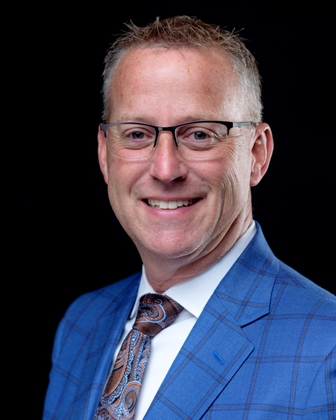 David Livingston
Magistrate, Scott County
Currently, I am serving in my third term as magistrate in Scott County. It is a role that has enabled me to give back to my community and make it a better place in which to live. Additionally though, being a member of KACo and KMCA, I have had the opportunity to be involved in promoting local government throughout our Commonwealth. I am the incoming KMCA president and currently serve on its legislative committee. I also serve on KACo's unemployment insurance board, KMCA's proxy for the Kentucky Local Correctional Facilities Construction Authority, and previously on the Governor's task force addressing public pension issues for CERS. These roles have given me the opportunity to testify before the General Assembly on multiple occasions regarding issues confronting local government.
Outside of my public life, my wife Nicole and I have been married for 23 years and are the proud parents of three daughters, ages 12, 14 and 20. I am a graduate of Oldham County High School and Georgetown College. Professionally, I am in the insurance industry and Nicole is an elementary teacher in the Scott County public schools.
View candidate's video statement
---
Q: What is your vision for your tenure as a KACo Executive Committee member?
My vision for my tenure as a KACo Executive Committee members is to continue many of the great programs started by predecessors and expand on their effectiveness. As we have learned during the Covid-19 pandemic, life and work can look very differently by using electronic means of communication. As we move forward from this time in life, what are the resources that KACo can create or provide advice about to help our counties provide an effective means of communication amongst ourselves and our constituents? It is also extremely important for us as a committee to continue advocating on the state level that our counties are not left out during this upcoming extraordinary budget session of the General Assembly. Relationships with our KACo members and our state legislators are extremely important. I have developed those relationships and will use them to speak out on behalf of us all.
Q: What are your top advocacy goals for KACo?
My top advocacy goal for KACo is to help our KACo legislative team continue to understand all county issues across Kentucky. Another goal is to continue working towards internet connectivity for every county across Kentucky. A recent report showed that some areas of Kentucky have the worst internet speeds in the nation. Additionally, funding for transportation infrastructure is a continuing need for Kentucky. I have testified before both the House and Senate on transportation funding in the past and will continue to advocate for the issue.
Q: What are the biggest issues you see that counties are facing?
Two of the biggest issues counties are facing are infrastructure and drug abuse. As I stated earlier, I will continue to advocate for infrastructure funding. We have seen drug abuse grow drastically during Covid-19. The federal government has sent hundreds of millions to Kentucky to work toward solving the drug abuse issue, but without much practical guidance. Those affected by substance abuse are our friends, neighbors, relatives and others. This is not only a monetary issue; it is a humanity issue. Coming together with health experts and others who help provide services is a necessity to help our local leaders navigate such a stressful and heartbreaking issue.
Q: Why are you the best candidate for KACo second vice president?
I believe I am the best candidate for KACo Second Vice President because of my experience as a Magistrate. During my service as a Magistrate, I have worked with our elected associations on solutions that affect the different departments of our counties. My direct meetings with House and Senate members and testifying in committee provides me immediate credibility with those elected officials, also. Finally, I am the Vice President of KMCA and the incoming 2021 President. By my involvement in KMCA and KACo, I have been able to develop relationships with numerous county officials, regardless of party, across the state. I understand that while there are some issues that affect us all, we remain a very diverse state. I pledge to consider that diversity and needs while advocating for county government.